Archive for the ' Conspiracies ' Category
filed under: Conspiracies |
5PM ON 12/05/2011
BY Arthur
Brendan Doherty's campai
gn tag line appears to be, boldly:
"Equivocation and appeasement are not in my dictionary"
Now, those are actually words.  But it makes sense that Doherty can't find them.
Doherty was introduced by Alan G. Hassenfeld, former chief of Pawtucket-based toy giant Hasbro, who himself had been rumored to be considering a political run. Hassenfeld, who now runs his family's foundation and is active in several causes, will be instrumental in fund-raising and building support for Doherty in the business community.
He needs a benefactor with a more reliable dictionary — Alan Hassenfeld infuriated Scrabblers and free speechers across the globe by striking shit, fuck, piss, etc, from Hasbro's Scrabble Dictionary six or seven years ago.  And those words are more than seven letters long, so who knows if they were even in there to begin with…
---
filed under: Animals | Conspiracies
10AM ON 16/04/2010
BY Beth Comery
Attention Dick fans, for an evening of expertly executed weirdness check out Saturday's show — The Preserving Machine — at AS220.
A multimedia performance based on the Philip K. Dick story of the same name… sheet music is transformed into animals in an effort to enable it to survive the coming dark ages… music/sound/projections by Blevin Blectum aka Bevin Kelley…text design/foley sound by Theo Goodell… and featuring the acting talents of David Higgins as Doc Labyrinth, and Rachel Jendrzejewski and Elise Morrison as the Narrator.
So little attention is paid to good foley work these days. I hope I see some cocoanut shells when I walk in the door. (There may be some drunken Irish folk making noise at the bar, Mr. Goodell, so clop hard.)
$6, 9pm, Saturday, April 17, The Preserving Machine, AS220, 115 Empire Street
---
filed under: Brain Drain | Conspiracies
7AM ON 07/11/2009
BY Arthur
Channel 12 says that the center of gravity of the New England mob is about to shift back to Boston. The wonderfully sensationalistic video can be viewed here.
PROVIDENCE, R.I. (WPRI) – We've learned a major shift in power is happening right now inside the Patriarca crime family . It's an historic move with major implications.

According to the FBI, the leadership of the New England mob has been in the hands of Luigi "Baby Shacks" Manocchio for the past 12 years. But Target 12 has learned that Manocchio is stepping aside.
You can add Raymond Patriarca as a Facebook friend over here.
---
filed under: City Hall | Conspiracies
11AM ON 22/09/2009
BY Wesli Dymoke
According to an article in Saturday's ProJo, the City's Board of Licenses has "indefinitely suspended" the entertainment license for Club Energy (69-71 Union St.), for repeated and excessive noise violations. The article details numerous noise issues and incidents, including one tenant who claims he had to "flee" his flat in hopeless desperation, how the developer who redid the building didn't expect sound mitigation to be necessary, how Energy's owner, Thomas Menna, has tried and promised to do something about it, and why the Board is skeptical. Yet even with all that information, there still seems to be more to this story than meets the eye. more »
---
filed under: Conspiracies | Criminal Justice
10AM ON 20/09/2009
BY Beth Comery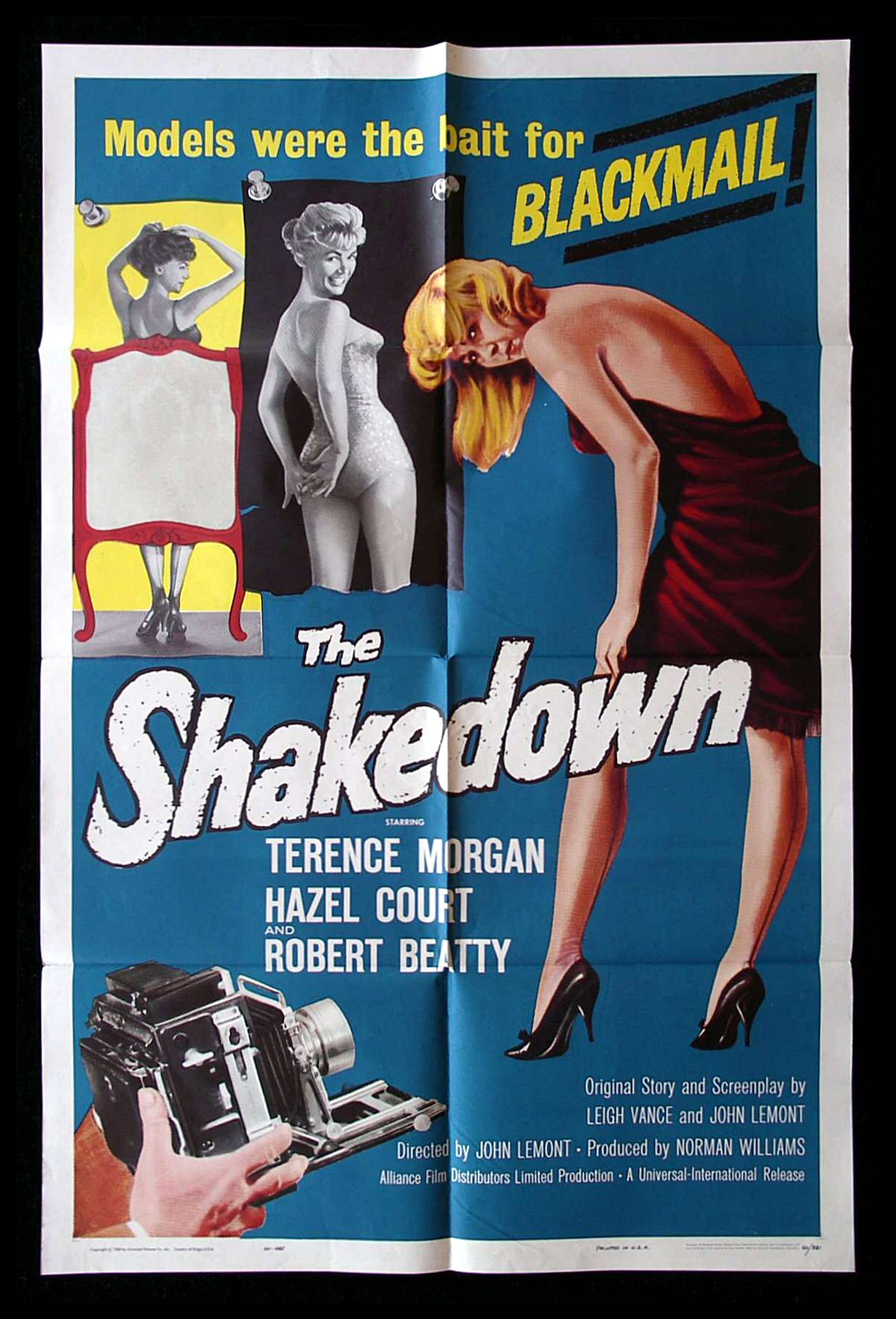 And horrible public relations. An excellent article in today's Providence Journal 'Spas are regular contributors to police organizations' details how professional fundraisers, identifying themselves with various police organizations, extort money from small business owners.
The emphasis in the article is on the unsavory targeting of, and thus association with, massage parlors and spas, but this entire fundraising system should be stopped. One solicitation letter cited in the article comes from the Providence Police Association and reads in part "This is a major source of funds for the death and sickness benefits that are paid to our association members and their families". No it isn't — police widows are not out on the streets selling pencils I assure you — the benefits package for these taxpayer-supported public servants is quite good compared with the private sector.
The most common reaction by business owners to the solicitations is "If I don't give money, then if I ever need the police, they won't come." While targeting the Korean spa owners is particularly loathsome, the whole thing is a shakedown and should be ended now. [Complete disclosure:the writer is a former Providence police officer.]
---
filed under: Conspiracies | Religion
10AM ON 16/07/2009
BY Matthew Lawrence
The American Society for the Defense of Tradition, Family and Property is in town.
Yesterday a contingent of the clunkily-named group of Catholic extremists started campaigning around the state to remind us all about the evils of gay marriage.  They're an easy bunch to spot, since wear red capes to do their protesting.  However, unlike the Westboro Baptists that were recently here, The official website for TFP–or, as I prefer,TASFTDOTFAP–doesn't have a calendar saying where or when they're going to be anywhere.  I  guess they're just more into surprises (or maybe just afraid of counter-protestors.)
If you're bored and looking for something to read, their website's got an article about why it isn't fair that Michael Jackson was acquitted of child abuse charges when many priests' careers are ruined for "much less serious allegations."  There's also a mysterious link to an article about why global warming is a myth, and an even more mysterious link to a website about property rights (the only link under the Pro-America header.)
---
filed under: America | Conspiracies
5AM ON 27/06/2009
BY Dave Segal
And glorious:
Session's out for somewhere between 2 and 28 weeks, so they say…
---
filed under: Conspiracies | Food
12PM ON 22/05/2009
BY Annie Messier
A new report uncovers several "organic" soymilk makers importing cheap Chinese soybeans, focusing in particular on Silk brand:
One company that had an excellent opportunity to meet consumer expectations by supporting the growth of organic acreage in North America was Dean Foods, makers of the industry's leading soymilk, Silk. Instead, after buying the Silk brand, Dean Foods quit purchasing most of their soybeans from American family farmers and switched their primary sourcing to China. This cost-cutting move helped them build their commanding soy milk market share using soybeans of questionable organic certification from China…And now Dean, the $11 billion agribusiness behemoth and the nation's largest dairy concern, has quietly abandoned organic soybeans in most of the Silk product line, switching to even cheaper conventional soybeans without changing UPC codes for retailers or lowering pricing to consumers.
Along with Asia's long history of growing soybeans, I get that local companies have to tighten their belts and pay slightly less for products like sulfur-infused drywall or melanine-tainted milk or lead-painted toys from China to stay in business than paying slightly more for better-quality, or at least better-regulated, American products.
At least be honest about it, Silk.  You don't deserve to be photographed with Obama cookies anymore.
---
filed under: Conspiracies | Television
10AM ON 17/03/2009
BY Beth Comery
Now showing at Julian's, the David Lynch television classic Twin Peaks, which really does hold up after all these years.  It is easy to overlook the amazing acting here because of the kooky goings-on, but that makes it all the more impressive. The cast played it straight while spinning out the nutty plotlines with totally outlandish dialogue.  I have no idea how it felt watching the pilot in a club setting because the set-up to this series was pretty wrenching.  But now they are well into the pie-and-coffee portion of the program, so it should be fun.  They show a couple of episodes each Tuesday and only just started on March 3rd, so you can catch up.
starts 11pm sharp, Tuesday nights, Julian's, 318 Broadway
---
filed under: Conspiracies | Education
12AM ON 09/11/2008
BY Tim Blankenship
---
filed under: America | Conspiracies
12AM ON 08/11/2008
BY Tim Blankenship
---
filed under: Conspiracies | Fashion
1PM ON 06/08/2008
BY Ariel Werner
DEA investigators have subpoenaed former child star (and current floozy) Mary-Kate Olsen to gain information about the death of her friend, Heath Ledger. Mary-Kate, however, refuses to speak with the feds about Ledger's painkiller use or anything else without first being granted immunity. The AP reports:
Olsen's lawyer has twice refused requests for her to speak with investigators, said the official, who spoke on condition of anonymity because the investigation was ongoing. The lawyer, Michael C. Miller, said the "Full House" actress has nothing to do with the drugs, and has already told the government everything she knows.

"We have provided the government with relevant information including facts in the chronology of events surrounding Mr. Ledger's death," Miller said in a statement Monday, "and the fact that Ms. Olsen does not know the source of the drugs Mr. Ledger consumed."

[...] Police say [the masseuse who found Ledger's body] spent nine minutes making three calls to Olsen before dialing 911 for help, then called the actress a fourth time after paramedics arrived. At some point during the flurry of frantic calls, Olsen, who was in California, summoned her personal security guards to the apartment to help, police said.

Shortly after the Australian-born actor's death, Olsen issued a statement that read: "Heath was a friend. His death is a tragic loss."
---
filed under: Civil Rights | Conspiracies
5PM ON 02/08/2008
BY Ariel Werner
On my way to work each morning, I walk past the Attorney General's office on South Main Street, and I never tire of giggling at the building's inscription:
With great power comes great responsibility. — Stan Lee
Yesterday, it seems, this motto received more than mere lip service when special assistant AG Molly K. Cote managed to prove two ACI guards—Former Capt. Gualter Botas and former Lt. Kenneth Viveiros—guilty on charges of assaulting four inmates.
Yesterday's verdicts, which culminated an 18-day trial before Superior Court Judge Daniel A. Procaccini, came after jurors had deliberated for less than four hours over the course of two days.

Afterward, state corrections Director A.T. Wall issued a statement that began with a quote from former President Theodore Roosevelt: "No man is above the law and no man is beneath it."

"These two former correctional officers have now been held accountable in a court of law for their abuse of inmates entrusted to their custody," Wall said. "They do not represent the staff of this department. In fact, through their actions, they have dishonored the 1,500 men and women who perform their jobs with pride, professionalism and integrity every day. These men and women do a very difficult job, and they do it without breaking the law."
Their charges are misdemeanors, carrying a maximum sentence of up to one year in prison. Can you imagine the fate of an inmate convicted of beating inmates? Botas and Viveiros have yet to be sentenced, but each, rightly, has been fired by the Department of Corrections.
---
filed under: Activism | America
4PM ON 29/07/2008
BY Ariel Werner
No wonder the General Assembly tabled progress on and the Governor vetoed dialogue about medical marijuana compassion centers… just look at what's happened in California! In this week's New Yorker, David Samuels offers an insanely long insider's look at the cannabis culture of California post-Proposition 215 and (the aptly named) Senate Bill 420. Here's a taste:
One of Captain Blue's regular marijuana customers was a dispensary in Venice Beach. The store, which has cement floors, a glass display case, and a couch the color of aluminum, looks like a cross between a photographer's loft and a Kiehl's boutique. When I last visited, large Mason jars in the display case were filled with designer strains of weed selected by the owner, Cindy 99, whose nickname refers to a variety of designer pot. In a refrigerator, and marked "For medicinal use only," were treats such as marijuana granola and marijuana milk chocolate with crispy wafers. Above the counter hung a notice: "To our valued patients: in accordance with California law, we are required to add 8.25% sales tax."
And this excerpt is my favorite:
Growing ganja lets you feel that you're still living on the edge, especially when you've become a little complacent politically. Emily nodded, and took another puff. "The forest is still getting cut down or whatever," she said, watching the fragrant smoke swirl in the breeze. "But you're still working out here. You're still subverting the Man. And you're getting people high."
[Full disclosure, since some of our readers have a tough time with sarcasm and send angry e-mails: compassion centers are a really good idea. A ridiculous number of pot-smoking hippies who benefit from the arrangement are merely collateral damage.]
---
filed under: Conspiracies | Humans
10AM ON 29/07/2008
BY Ari
I mean really serious.
Because in case you have heard, the most credible believer in alien/human encounters since Dennis Kucinich has been recently thrust into the public eye. Actually, as an Apollo 14 spacedude who chilled on the surface of the moon for nine hours, he is a helluva lot more credible than Kucinich on these issues. His name is Dr. Edgar Mitchell. Here's what he has to say:
[youtube:http://www.youtube.com/watch?v=CtUe8f9L0_o]
Oh yeah by the way he grew up in Roswell, NM. Oh, and he's also into some far out stuff, like dyadic models of consciousness. At any rate, after Mitchell recently renewed his claims that folks within the government were secretly covering up over 60 years of extraterrestrial contact, NASA released a delicately worded statement lauding Mitchell as a great American and "disagreeing with his opinions."
A little more context – some of the more credible (eg less easily explained) UFO sightings in recent memory occurred over Texas earlier this year, with all the fanfare and t-shirt sales you might expect from a small town's encounter with Aliens/international media.
So what's up? Because talking about aliens in a serious way is so deeply coded to mean you are crazy (which is why asking Denny K the question during the presidential debate was a way to de-legitimize him), I almost hesitate to continue. But since the New York Times broke the ice today with a pretty rational, national security-related argument for investigating UFOs, perhaps the time is right. more »
---
filed under: Activism | America
3PM ON 03/07/2008
BY Ariel Werner
The honorable Matt Jerzyk has a post to this effect over at RIFuture, as does Sir Ian McKellen Donnis at N4N, but I feel the need to reiterate: what's up with the AG? While 42 other attorneys general signed on to support the Free Flow of Information Act, which would create a qualified federal shield law for reporters, Patrick Lynch did not. Lynch, who on June 19 was elected president of the National Association of Attorneys General, does justice (no pun intended) to that organization's alias: the National Association of Aspiring Governors.
I think a lot of Rhode Islanders take for granted an important lil' Rhody anomaly: most states have district attorneys and attorneys general, these being two distinct positions and offices. We're small enough that the two positions are lumped into one office. Our attorneys general, therefore, spend the majority of their time and energy prosecuting criminals and upholding severe criminal justice policies rather than representing the larger interests of all our citizens.
In March, I was privileged to attend the 11th Annual Liman Public Interest Colloquium at the Yale Law School. In keeping with the topic of the conference—"Liman at the Local Level: Public Interest Advocacy and American Federalism"—we had the opportunity to hear from Connecticut Attorney General Richard Blumenthal, Ohio Solicitor General William Marshall, San Francisco City Attorney Dennis Herrera, and James Tierney, Director of the National State Attorneys General Program. These four fellows have used their positions as state and city attorneys to compensate for the failings, negligence, and misguided decisions of the federal government and judiciary.
---