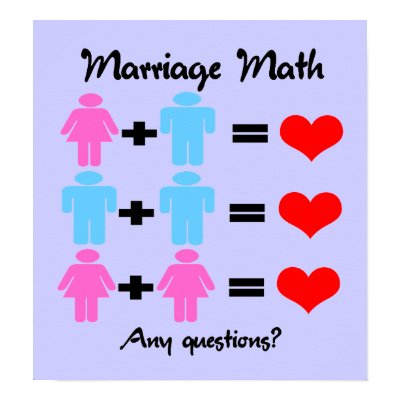 Former state rep and math prof Rod Driver writes this:
Year after year opponents warn legislators that permitting same-sex couples to marry would undermine the institution of marriage and hurt society. I've tried, without success, to understand their reasoning, and thought I'd heard everything.

But recently at the Rhode Island State House a new wrinkle was raised. If same-sex marriages were officially recognized in Rhode Island, Providence College might be required to let married males or married females share a dorm room. (Apparently if they weren't married there wouldn't be a problem.)

Rod Driver Richmond
Zipadee responds:
Rod, I like your stand on the plight of the Palestinian people. But use your math brain to see the false logic of the axiom of the gay marriage circus : MARRIAGE is a self-evident civil right- for ANYBODY who wants to get married, ANY couple ? But just as we can explore different axioms in higher mathematics, we get to vote on the axioms that are the foundation of a democratic society. Any RIGHT is a social construct within a socio-economic context. Here Catholic Bishop Tobin is backed by the rock solid logic of Aristotle: A=A , marriage is what it is . And the Holy Ghost has inspired him !